What's Dogtag Summit all about?
DOGTAG Summit has evolved out of customer demand for an insurance product that specifically caters for the needs of mountaineers, trekkers and adventurers who typically go to higher altitudes and more remote places. With Summit you can not only select your altitude, you can insure for a specific mountain - go try it, the list is huge - and, because your trip is likely to have cost much more than the norm, you can select cancellation cover up to £10,000 (most other insurers stop at £5,000).
DOGTAG 100% Proof Travel Insurance: more than just travel insurance. Uniquely, we give every insured person access to the DOGTAG Emergency Identity System which could be vital in an emergency. The App-based system carries: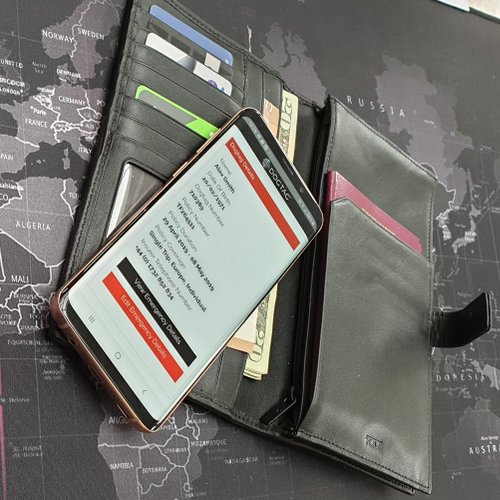 24-Hour Emergency Information

- you'll always have emergency contact numbers on you when you travel.

Your name and your unique Dogtag identity number

- this means you can easily identify yourself if you need to call us and it also means you don't need to go looking for paperwork.

Won't have your phone with you?

If you think you'll be doing some sport where your phone won't be near at hand then coming soon there will be upgrade options for the brand new NFC Dogtag, NFC Helmet Sticker or NFC Card.

Need Cover for a particular sport? Dogtag aims to offer the clearest sports list with an easy-to-use sports selector so that you can ensure you select cover appropriate for your needs
Travel with added safety:



The DOGTAG Emergency Identity System

enables,

a medic treating you to log into your personal read-only emergency page and find important information which you have on display. This can:

• prove you have current insurance
• display your next of kin's contact details
• your doctor's contact details
• show vital medical information such as your blood type, previous medical history or current medication.

All of this is unique to Dogtag and it can prove vital in an emergency.