Holiday Travel Checklist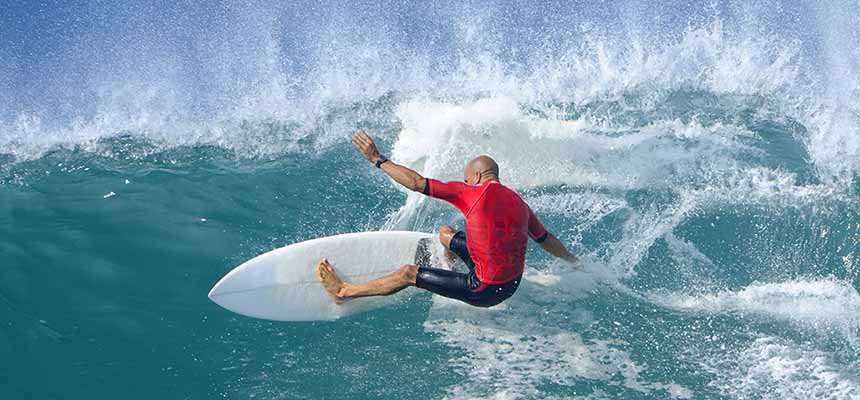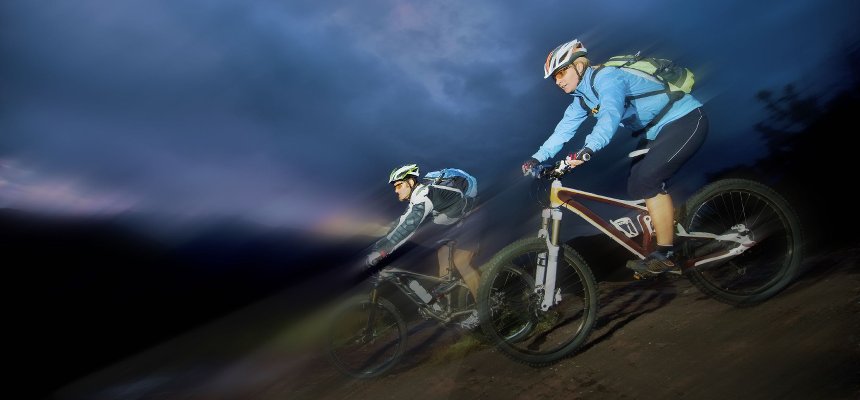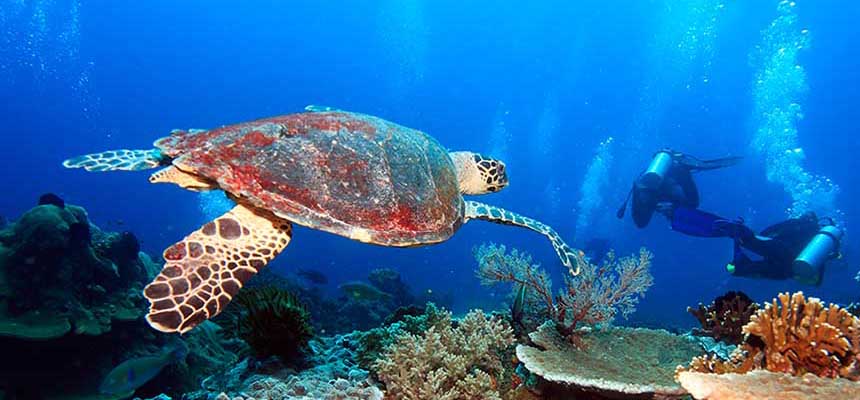 At DOGTAG we've tried to set the benchmark for clarity and make DOGTAG as clear and easy to understand as possible.
So you've booked your holiday, you've sorted your travel insurance……but to make sure your holiday goes to plan here is a checklist and general advice to follow before and during your holiday, along with a small checklist of things to do when you come back.

Go to Which Type of Insurance? FAQs


Go to Holiday Health FAQs


Go to Holiday Money FAQs


Go to Travel Documents FAQs


Go to Preparing to Travel FAQs


Go to When You Get To Your Destination FAQs


Go to When You Get Home FAQs

Which Type of Insurance?
Single Trip & Extended Single Trip
Single Trip
If you're just taking one short trip and won't travel again for quite a while then factoring a Single Trip policy into your travel budget is probably the optimum: it's one payment and you're covered for your one-off vacation or business trip, whatever.
Extended Single Trip
Likewise, if you're travelling for a long vacation, sabbatical or business trip where you'll be away for many weeks or several months then an extended Single Trip policy will probably suit you better – there's no way in which an Annual Multi-trip can suit your needs, you'll be away for longer than the maximum trip duration limit.
Annual Multi-trip or Single Trip
Annual Multi Trip
If you travel abroad on a regular basis throughout the year, whether it's for business, pleasure or a combination of both, going for an Annual Multi-trip travel insurance policy almost always represents better value than buying a new Single Trip policy every time you travel.
A Dogtag Annual travel insurance policy will offer you cover for as many foreign trips of up to 31 days per trip that you can fit into your year and you can also upgrade so that your maximum trip duration is 62 days, perfect if you own a holiday home in St Moritz and want to ski through the British winter weather for a couple of months!
And there's another clue about the value of an Annual Travel Insurance policy: flexibility; you can simply get up and go – to wherever you want (in Europe or even Worldwide), whenever you want and with DOGTAG's ability to provide insurance cover for just about every sport you can think of, you can be prepared for every foreign eventuality whether it's an extreme sport or an intense business trip.
Click the red Annual Multi-Trip button above to get a quote for all your travel needs; it's fast and will only take a few seconds.
Holiday Health
European Health Insurance Card
From 1st January 2021, the EHIC was replaced with a similar agreement known as the Global Health Insurance Card (GHIC). The GHIC is very similar to the EHIC and allows British tourists to access medical treatment if they fall ill or have an accident in the EU.  However, like the EHIC, the GHIC should not be considered as a replacement to travel insurance. You can get up-to-date information on passports, GHIC, healthcare and much more by visiting the Government website.
Travel Vaccinations Advice
Particularly if you're going to a warm or tropical country you should check to see if you need vaccinations. Even some countries which you wouldn't think would carry a risk of tropical disease are worth checking for vaccinations.
Visit your doctor at least 6 weeks before you travel, or as soon as you possibly can if it's a last-minute booking. You need to check if you need any vaccinations or other preventive measures (such as malaria tablets). Remember, these treatments may not be available as NHS prescriptions.
For more comprehensive advice visit the UK's National Health Service "Travel Vaccination" advice page
Travelling with Medication
Pack any medication in your hand luggage. You may be unlucky enough to experience a flight delay and if your medication is in your checked-in (hold) luggage, it could be several hours before you see it again.
Carry a spare prescription for your medication in a separate bag. Note the generic names of prescription drugs as brand names may vary from country to country.
Carry a prescription for your glasses. Replacement glasses cost about the same as in the UK in most modern countries.
If you or any of your party requires emergency treatment, make sure you call your travel insurer's emergency helpline as soon as is practical and take their advice. If you don't, it may affect any claim you make for medical treatment costs.
Finally, some countries don't like the importation of certain drugs. The USA and some Arabian and Islamic countries don't supply, even by prescription, some drugs which are easily available over the counter in the UK. In some Islamic countries, drugs like codeine and other morphine-based drugs are not allowed. The best thing to do is check with your tour operator or the UK embassy of the country where you are going.
Pre-existing Medical Conditions
If you have a pre-existing medical condition (one that you know about and that has been diagnosed) then in order to be fully insured to include anything that might happen deriving from that condition, you must declare it to our Medical Screening service.
Of course, the main benefit of knowing that your pre-existing medical condition(s), is covered (you can declare more than one) is that your holiday will not be spoilt by worrying about anything happening for which you are not properly insured.
Failing to declare a known medical condition can invalidate your insurance so it's best to get your cover sorted out properly. The process is incredibly easy: you either do it online after you've got a quotation or you can phone our medical screening team.
Holiday Money
Travelling with Money
If you're buying foreign currency, look around for the best deal. If you're taking a lot of money, only a fraction of a  percent can make a big difference. Make sure that the exchange bureau offers a decent 'buy-back' deal so that you can off-load any excess currency on your return without any charges for doing so.
Make sure you have enough to cover emergencies.
Don't rely on one thing – take a mixture of cash, credit/debit cards and some travellers' cheques as a backup
If you have travellers' cheques, keep a record of your travellers' cheque numbers in a different place to your travellers' cheques.
Take sensible precautions – don't carry all of your cards, travellers' cheques and cash with you – you'll be stuck if you do and they're stolen. Carry only as much money as you need for the day, plus a little extra for emergencies.
Most hotels and apartments have safes or safety deposit boxes, use them. There is sometimes a charge but it is usually small and the extra security is worth it.
Using Credit and Debit Cards Abroad
First of all, we know that you'll need to take credit and debit cards with you but as a Dogtag customer, why not get hold of a Dogtag NFC tag? It's just another style of Dogtag but it works like any other 'touch & go' payment system – except that it's around your neck and can't get lost or stolen. let's face it, you're not going to have money on you when you're at the pool bar.
As far as any other payment system is concerned, here are a few travel tips:
Check credit/debit card expiry dates before you travel
Only take the cards on holiday that you are likely to use – leave store cards, company credit cards, and any other cards you won't use in a safe place at home – and be 100% positive you know which cards you have with you.
Advise your bank and credit card company that you will be going abroad on holiday. If they suddenly see the card being used in a foreign country, they could stop the payment as it is out of your normal pattern and may think your card has been stolen or cloned.
Some credit card issuers charge extra for foreign transactions – as much as 2 or 3%. A little bit of research well in advance of your departure might find you one of the credit card issuers who don't charge extra for foreign transactions.
Check when your statement of payment to the credit card company is due and make an advance payment if it falls due during your holiday. You don't want your card to be put on hold when you might need to use it.
If you intend to spend heavily on your card, especially if this is outside your normal spending pattern, let your card issuer know before you travel. Your spending might be picked up by the card issuer's automated fraud programs, which would also put your card on hold!
Make sure the card is accepted in the country you are visiting, especially if you plan to draw cash on them.
Check sales vouchers carefully before signing – especially the number of zeros, and always keep a copy of the sales voucher.
Whilst on holiday don't carry all of your cards with you – leave at least one in the hotel safe.
Don't lose sight of your cards in shops or restaurants – dishonest merchants only need a few seconds and one swipe of your card to get all of the information they need to make a copy of it.
Report lost or stolen cards to your card issuer immediately – quick reporting limits your responsibility for unauthorised use.
Make a note of debit and credit card company emergency telephone numbers.
What do I do if I am travelling with valuables?
Our policies carry a total item limit for valuables of £250, so please ensure that you have appropriate cover for any valuables that are likely to take you over the total amount. You can usually add cover for high-value items such as jewellery and watches under your household contents insurance all risks section for very little extra so try to do that prior to departing. In addition, it is worth noting that your travel insurance would not cover your valuables if they were in your checked-in baggage.
When in resort use the safety deposit box or safe in the room for any valuables, cameras, passports, money etc. as your policy will not provide cover for the loss or theft of valuables left unattended unless in a locked safe or out of sight in your locked trip accommodation.
Travel Documents
Passports & Visas
If you are flying most airlines now want to see your passport as proof of ID even if you are using a domestic flight.
Check your passport will be valid for the whole trip. Remember that some countries also require that your passport is valid for at least another 6 months.
Take a photocopy of your passport, visas and any other important documents. Make a note of passport numbers, dates and where they were issued. Also, take a note of your travel insurance policy number.
Check if you need any visas and how long the visa is valid for.
At Your Destination
Don't carry your travel documents around with you if you can avoid it.
Some countries ask you to carry your passport as a form of identity card, check if a photocopy would suffice, if you do need to carry the original make sure you leave a photocopy in the hotel safe.
When you reach your destination, keep your travel documents in a safe place. Many hotel rooms these days have a small safe designed precisely for you to store your documents and money.
Alternatively, you may be able to leave your documents in the hotel safe and indeed, some hotels in foreign countries will ask to retain your passport although this practice is dying out.
Preparing to Travel
Packing For Your Trip
Start gathering your holiday clothes together well before your departure date. Use a temporary rail to start hanging up clothes you are considering taking on holiday. Seeing all the clothes makes it easier to plan outfits and should cut down on the amount of clothes you take and never wear.
Have your suitcases open and start packing well before your departure date. This allows you to put things in your bags as you think of them.
Make a list of everything you need to take with you, and then cross them off as you put them in your bags; double-check the list before you close your bags.
Take clothes that won't crease easily. Don't put easily crushed clothes at the bottom of your bags. Roll them or wrap them and wrap your best outfits in tissue to reduce wrinkles.
Put items you don't mind creasing into bags and pack them into shoes and other nooks and crannies.
Wrap shoes in plastic bags to stop them from marking clothes. Pack shoes around the sides of the case, it gives the items inside a bit more protection.
Ensure all toiletries and sun creams are sealed securely. Pack them in sealable plastic bags.
Check the maximum weight for hold luggage with your airline, if you go over the limit you could be charged hefty excess baggage fees.
Put valuables such as jewellery in your hand luggage. Remember, travel insurance does not cover baggage and its contents whilst it is in the care of the airline. Whilst airlines are responsible for your luggage and must compensate you for loss or damage, their limits may not be adequate to compensate you for the loss of a treasured item.
It's a good idea to carry a spare set of underwear and a top in your hand luggage too, in case of delays or lost luggage.
Remember that sharp items are not allowed in hand luggage – pack them in your checked-in luggage. Do not pack any of the following in your hand luggage – toy/replica guns (metal or plastic), catapults, sporting bats, billiards or pool cues, tools, scissors, tweezers, razor blades, knives with blades of any length, household cutlery, knitting needles, darts, hypodermic needles (unless required for medical reasons).
Check with your airline the maximum size and weight of hand luggage they accept, if your hand luggage is too big or heavy the airline may insist it goes in the hold.
Most airlines seem to have different limits of weight and size of hold and hand luggage they will accept without excess baggage charge, some are dependent on what type of ticket you buy, first class for example have higher limits than standard class. So to be absolutely sure of the limits for your trip check directly with the airline you are travelling with.
Avoiding Airline Baggage Problems
Relatively few bags these days are damaged or lost. However, your chances of encountering this experience can be reduced even further if you follow the advice set out below.
Packing
Your Checked-in Baggage
Carry-on Baggage Advice
Claiming your bags
Packing
It's important to remember that if you're travelling a very long way, whether it's an internal flight or to a foreign country, you probably won't see your checked-in luggage for quite some time so if there are a few things that you must have with you for the journey, make sure that they're in your carry-on bag and not in you checked-in luggage.
Your Checked-in Baggage
Check the baggage weight limit, you'll find this on the airline's website – it sometimes differs between short- and long-haul flights
Don't overpack. This puts pressure on the latches, making it easier for them to spring open. And don't pack too close to the weight limit – your scales may differ from the airline's and anyway, you'll probably want to bring your souvenirs home with you and you don't want to incur an excess baggage charge for them.
Security checks: Your checked bags may need to be opened for a security inspection out of your presence. If you wish to lock your bags, see www.tsa.gov for information on locks that security personnel can open and then re-lock. If you use an unapproved lock and your bag is selected for inspection, the security staff will break the lock if necessary.
Put tags on your bags with your name, destination, address, home, cell phone and work phone numbers. Unless your bag label is a 'privacy' label where the details are concealed, don't display your home address on your bag tags. Airports are often cruised by criminals looking for opportunities and if they see your address on a bag at check-in, they'll know you'll be away for at least a few days – you may come home to an empty house.
Put the same information inside each bag, and add an address and telephone number where you can be reached at your destination city.
Avoid putting the following in checked-in baggage
Your Passport. This is absolutely mandatory. When you check your bags in at the airport you may be asked for your passport so you'll simply have to open your big bag and get it out. And don't put it back in after the check-in assistant has looked at it. If you have adjoining flights at different terminals at an interim airport and your bags have been checked through to your final destination then you're in trouble if you get asked for your passport at the next security check-in
Valuables (cash, jewellery, anything irreplaceable). Don't rely on suitcase locks; they are easily defeated. Very occasionally, checked-in bags are delayed or go missing in transit and even more occasionally, they might be broken into and items stolen, so keep your valuables on your person or in your carry-on bags.
Critical Items (medicine, keys, passport, tour vouchers, business papers). Probably the most important here is medicine. If you're on a long-haul flight and have to take prescription drugs every few hours, you'll be in trouble if your medicine is in the hold; keep enough for the duration of the flight in your carry-on hand luggage.
Even if a bag is not lost, it may be delayed for a day or two. It is wise to put items that you will need during the first 24 hours in a carry-on bag (toiletries, one change of underwear).
Fragile items (camera, eyeglasses, glass containers). Baggage handling at main airports these days is largely automatic but there's still an element of bags being 'hand-balled' into the hold and baggage handlers can be quite rough with bags and large suitcases. If you must check a fragile item in with your large bags, make sure you, wrap them carefully in padding – use your clothing.
Perishables (food etc) Most foreign countries won't allow you to bring food into the country for fear of cross-contamination of agricultural pests or diseases so you'll simply be asked to discard it when you get to customs; you may even be fined.
It is worth noting that travel insurance would not cover most of these items if they were in your checked-in baggage.
Carry-on baggage advice
Check with the airline for any limits it has on the size, weight, or number of carry-on bags. There is no single federal or international standard and if part of your itinerary includes a flight in a small plane, there may be very restricted space in the overhead lockers so enquire about your flight; different aeroplanes can have different limits and if you are using more than one airline for a trip, check on all of them.
A heavy bag which fits in an overhead bin may still cause the bin to exceed its weight limit. And if you're small and the bag is big, can you hoist it over your head without assistance?
If your carry-on bag is too big, it may be rejected and the airline will insist that you check it into the hold. In which case, you'll have to decant all of the things that you'll need on the flight (see above) such as medicines, books etc and put them in your pockets.
Dangerous Items: Don't pack anything in a carry-on bag that could be considered a weapon (e.g., scissors, knife). They'll simply be detected at airport security.
Check-In
Don't check in at the last minute. Even if you make the flight, your bag may not.
Make sure that you get a claim check for every bag that you check. Look after them and don't throw them away until your bags are returned and you have had a chance to check them. Not only will you need them if a claim is necessary, but you may need to show them to security upon leaving the baggage-claim area. Don't leave them in the seat pocket on the aeroplane.
Verify that the agent checking your bags attaches a destination tag to each one. (Remove destination tags from previous trips to avoid confusion.) even though most airline destination bag labels are generated by the computer which identifies you, your flight and your destination and mistakes are nowadays very rare, you should still check to see that these destination tags show the correct three-letter code for the destination airport where you expect next to see your bags. It's particularly important if you are checking your bags through to a final destination across a multi-flight itinerary and equally so if you'll be expected to collect your bags and transport them yourself to a connecting flight where they'll need to be checked in again. Know where your bags are checked to, they may be checked only to one of your intermediate stops rather than your final destination if:
•  you must clear Customs short of your final destination, or
•  you are taking a connecting flight involving two airlines which don't have an interline agreement (e.g., Southwest Airlines does not transfer bags to other carriers).
Claiming Your Bags
Open or damaged bags: If your bag arrives open, unlocked or visibly damaged, check immediately to see if any of the contents are missing or damaged.
Missing bags: If your bag is missing, it is the airline's responsibility to compensate you. Most baggage handlers will attempt to persuade you that you should claim your bag on your travel insurance but this is absolutely not the case. Some travel insurers won't cover lost bags if they were in the possession of the airline when they went missing simply because if they did, airlines would never bother to get bags to where they're meant to be.
Report any problems to your airline before leaving the airport. Insist that the airline fill out a form and give you a copy, even if they say the bag will be in on the next flight. Get the agent's name and an appropriate telephone number for following up (not Reservations).
It's not unusual for the airline to take your claim checks when you report the problem; simply make sure this is noted on all copies of the report.
Before leaving the airport, ask the airline if they will deliver the bag without charge when it is found. Also, ask about an advance or reimbursement for any items you must buy while your bag is missing.
Open your suitcase immediately when you get to where you are staying. Report any damage to contents or pilferage immediately by telephone. Make a note of the date and time of the call, and the name and telephone number of the person you spoke with. Follow up immediately with a certified letter.
Things To Do Before You Leave
Think about your home – let neighbours know that you are away and ask a friend, relative or neighbour to make a regular check on it.
Cancel any milk or newspaper deliveries
Set lights and a radio on timers. Unplug televisions, DVDs and any electronic equipment that does not need to be left on.
Use up perishables in the fridge or bin them.
Empty the bin before you leave.
Lock everything.
On your outward journey write your destination on your luggage tags, not your home address. And put your destination address inside your suitcase as well just in case.
Know what your airline check-in requirements are, some ask you to be at the airport 2 hours before the flight some ask you to be there 3 hours before the flight.
If you are planning to drive to the airport make sure you leave plenty of time for traffic delays, getting to the airport too early isn't a problem
To get the best deal on airport parking book it in advance.
While You're Travelling
Don't wear tight clothing on long-distance journeys.
Do regular stretching exercises such as flexing and extending your ankles to avoid circulation problems.
Walk around at regular intervals on long flights.
Drink plenty of water on flights and avoid drinking too much alcohol.
Do not pack valuables, money, or fragile items into checked-in baggage. Keep them with you at all times.
Never leave belongings unattended or with strangers, especially on beaches or at airports, nor in vehicles.
Check your baggage for damage each time you reclaim it

.
When You Get To Your Destination
Travel Safety
Travelling abroad
Foreign travel these days is, by and large, safe. There is a tremendous amount of information available when you are researching your chosen holiday destination, even the most remote parts of the world will have had someone blog about their experience there.  And being armed with information about your destination, all the do's and don't will help to make foreign travel safe – you know which parts of the globe are going to be safe and which aren't. Look at it from our grandparents' point of view: many of them packed their holiday cases without any real up-to-date information about their intended destination. We have tour operators and the whole of the internet to guide us when we travel abroad now. Nevertheless, it's a good idea to give some thought to your own personal well-being before you travel abroad; things can happen even in the most mind-numbingly boring places.
Know before you go, travel safety
As it happens, both the UK and US governments have also given some thought to this sort of thing and both the US and UK governments have websites dedicated to giving advice on safe travel. They're both well worth a visit regardless of which country you're from; they're both called 'Know Before You Go'.
You know, we sometimes forget that the US and UK are the two most influential countries in the world, not always the most appreciated but certainly the most respected and with the greatest collective intelligence on foreign affairs so why not have a look at the resources that they make available for their citizens when travelling abroad.
Just click either of the links below:
Phoning Home
Now that we have left the EU and roaming charges have changed, it can be extremely expensive to use your mobile phone whilst abroad. You may pay to receive calls as well as to make them and to receive and send text messages.  Check the charges for use abroad with your phone provider before you leave, to save any nasty surprises when your holiday bill comes in.
If you plan to take your mobile phone abroad, make sure you can use it in your destination country.
Consider setting a credit limit on your phone. If it's lost or stolen this may limit your liability.
If you plan to call home regularly, it may be cheaper to buy a phone card (prepaid or purchased locally) and use local phone boxes rather than your mobile phone.
Watch out for data roaming charges. Surfing the net whilst abroad can really rack up the phone charges so if you have to use the internet on your phone, try and log into the WiFi in your hotel and bars and restaurants these days usually have WiFi.
What if something gets stolen?
Report it to the local police and obtain a statement from them about the loss. This is not always easy, but you will need a police report if you want to claim on your travel insurance.
If your bank cards are stolen, you'll need to phone your bank and card issuers to stop your cards.
If your mobile phone is stolen, phone your mobile phone company to stop your account.
Should your passport be stolen, your travel insurer will offer advice on how and from where you can get a replacement passport.
If your tickets are stolen, your tour rep, airline or travel agent will help you replace tickets.
If you become ill or have an accident
If you have to visit a clinic or a hospital, although doctors have all signed a Hippocratic oath and will always treat you, you may be asked to prove that you are insured or prove that you can pay for treatment. Travel insurers will expect you to pay for smaller bills (say, up to £500) by credit card and claim it back on your return. You should, of course, obtain receipts for everything that you have to pay for yourself.
If you have a more serious incident or illness you should contact your travel insurer's Emergency hotline (+44 (0) 333 005 1088) in the first instance.
Your Personal Safety Whilst On Holiday:
Use your common sense.
Do not wear expensive jewellery.
Wear and use money belts.
Before answering the door check through the spy hole.
Leave a television or radio on when leaving your room.
Take your room key with you, do not leave it at reception.
Always use bolts or deadlocks on doors.
Carry small change for drinks and busses. Keep small denomination notes or coins in a separate pocket so that you don't have to get your purse or wallet out on the street.
If Your Accommodation Is Not What You Expected
If your holiday accommodation isn't what you expected or your tour operator has made changes to the holiday that you've paid for, you should raise the issue immediately with the local tour rep. If others on the same holiday have experienced the same disappointment then you should elect a calm spokesperson. Remember, you are more likely to get what you want if you remain calm and don't get angry.
If you don't get a solution then keep a record of everything that was below the standard that you were promised and take it up with both the travel agent and the tour operator on return.
If You Have A Pre-existing Medical Condition
If you've got a pre-existing medical condition (which you should have declared on our Medical Screening service), it's likely that you'll be carrying medication so let's have a look at that.
Pack any medication in your hand luggage. You may be unlucky enough to experience a flight delay and if your medication is in your checked-in (hold) luggage, it could be several hours before you see it again.
Carry a spare prescription for your medication in a separate bag. Take note of the generic names of prescription drugs as brand names may vary from country to country.
Carry a prescription for your glasses. Replacement glasses cost about the same as in the UK in most modern countries.
If you or any of your party requires emergency treatment, make sure you call our emergency helpline as soon as is practical and take their advice. If you don't, it may affect any claim you make for medical treatment costs.
Another thing you might want to do, even before you leave is investigate the location of the medical facility, hospital or clinic nearest to your hotel. If you can't do it before you leave, ask your hotel reception or tour rep where these facilities are.
If you have a fairly serious medical condition (and Dogtag can offer cover for a whole range of conditions) then this will add to your peace of mind and make for a much more enjoyable holiday.
When You Get Home
Money And Credit Cards
Check bank and credit card statements carefully. Raise any charges you don't recognise with your card issuer(s) immediately.
If you have left-over foreign currency and took not of our recommendations under 'Holiday Money', you'll be able to cash it in at the exchange bureau you got it from for no cost.
Medical
If you were taking a course of anti-malaria tablets make sure you complete the course even when you return home.
Remember to tell your doctor that you have been on holiday if you become ill on your return. Your doctor needs to know so that he can take it into account when diagnosing your symptoms. Your symptoms may be similar to those of a more common ailment back home.
Complaining about your holiday
Make sure you put any complaint about your holiday in writing to the holiday company within 28 days.
If your complaint was experienced by a number of others at your location, remain in touch – your complaint is more likely to be dealt with if the tour operator knows that you are speaking with one voice regarding the complaint.
What happens if my flight is delayed beyond the insurance period?
Obtain a confirmatory note from the airline confirming the reason for the delay, together with scheduled and actual departure times and pass this to our claims office. We will also extend your policy free of charge in the event your flight is delayed beyond the period of insurance.