Winter Sports Insurance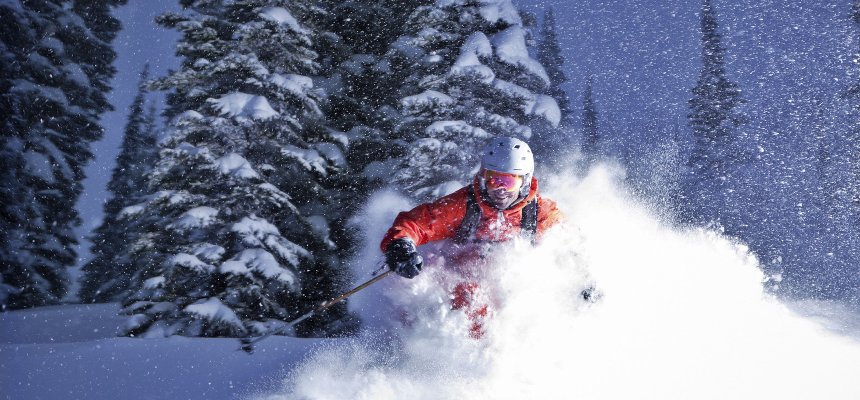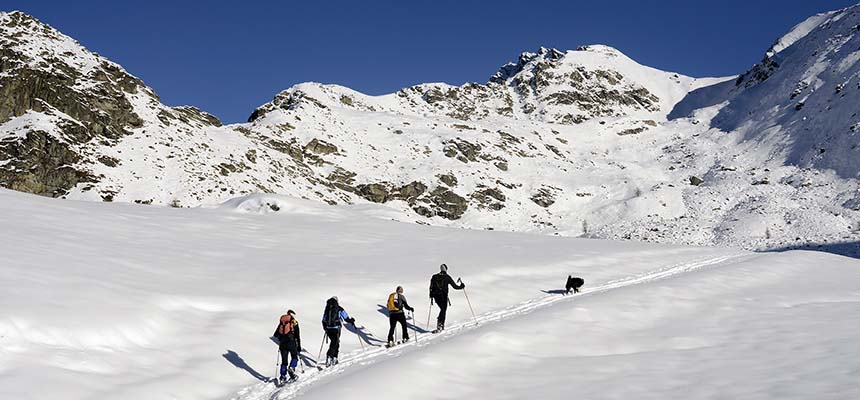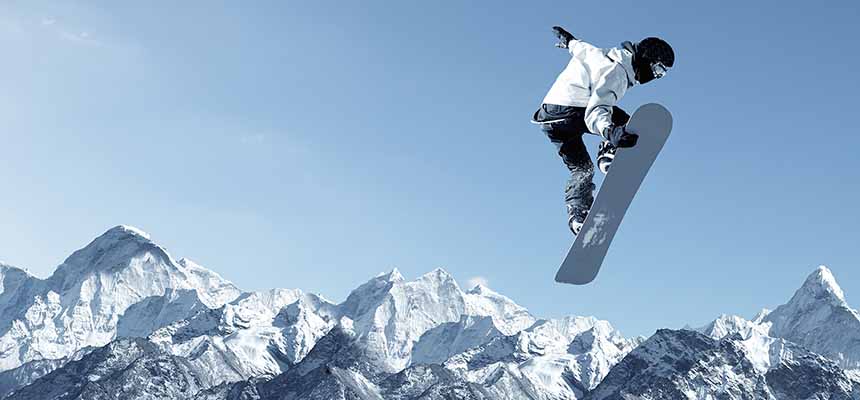 Dogtag is well known for providing Winter Sports Travel Insurance. In fact, it's how we started - back then, we thought that the winter sports travel insurance on offer in the marketplace was pretty poor so we decided to change things.
One of the other things we changed about winter sports travel insurance was to make it easy to find out what level of cover you'd need for the various types of winter sports and also to make the quotation as simple and straightforward as possible.
If you want the quickest winter sports travel insurance quote on the market, just click Buy Online above.
Does Dogtag's Winter Sports Travel Insurance cover Off Piste?
The expression "off piste" covers a whole gamut of skiing and snowboarding: everything from simply venturing off the groomed areas inside the resort up to full-on ski mountaineering. Plainly, from an insurance risk point of view there are many levels within that huge definition so we've tried to lay it out a bit more sensible. If you buy a policy with our Winter Sports cover upgrade then you're automatically insured for skiing off piste within the resort. This means that you can venture off the groomed trails and ski the huge powder areas between the runs. It even covers skiing the trees within the resort area but, of course, it's sensible to wear a helmet - trees are harder than heads - mostly.
However, if it's your intention to venture outwith the resort into unpatrolled areas, then for the sake of clarity, we call that 'back country' and we think it carries a higher risk than off-piste within the resort where the areas are patrolled and rescue is relatively near at hand. And we have split 'Back Country' into two levels:
for Back Country with a Giude, as well as choosing the Winter Sports cover upgrade, you'll also need to select Sport+ instead of Sport as your activity cover level
for Back Country without a Guide then you'll need to select Extreme as your activity cover level as well as the Winter Sports cover upgrade.
What other types of Off Piste Require higher levels of Sport cover?
If you're intent on venturing out into the wilds, away from the resort to climb and ski, to skin and ski then we call that Ski Mountaineering and like skiing without a guide, we put that in the same bracket as Back Country without a guide: Extreme.
Meanwhile, here's some other info that we think will be helpful:
Single Trip Winter Sports Travel Insurance:
This might be what you need if you're just taking a one-off holiday of up to 31 days - you can select the Winter Sports option to cover the whole period for skiing or snowboarding.
Longer trips:
If you're traveling for a longer period of several weeks or months and want to add winter sports cover, you can add winter sports cover to all or only part of the period for cover.
Annual Winter Sports Travel Insurance:
This is one of our best sellers for people who take two or more trips per year. An annual Multi- trip will cover you for unlimited trips of up to 31 days per trip (or 62 days if you upgrade) and you can add 17, 24 or 31 days of winter sports travel insurance so you can take a winter holiday as well as a summer holiday. An annual Multi-trip is also ideal if you travel occasionally for business as well as pleasure.
Types of 'Mountain' Winter Sports Cover:
As well as covering the simple things like in-resort skiing and snowboarding, Dogtag can also provide Winter Sports travel insurance for things like Off-pist skiing and snowboarding, Helicopter Skiing & Snowboarding and Ski Touring & Mountaineering and Freeride.
As well as the Winter Sports travel insurance upgrade, some of the above winter sports require an upgrade to a higher level of sport cover so make sure you check the Sports list to see which level you'll need (Sport, Sport+ or Extreme).
Dogtag has three levels of sport cover so while the Winter Sports travel insurance upgrade covers all sorts of 'ordinary' skiing & snowboarding, for certain other types of winter sport like heli-skiing or ski touring and ski mountaineering you may have to upgrade to Sport+ or Extreme as well as selecting the winter sports cover.
Other Sports that also reqire Winter Sports Travel Insurance:

Cross Country Skiing
Glacier Skiing or Glacier Walking
Ice Climbing
Kite Skiing/Snowboarding
Langlauf
Ski Randonee
Snowblading
Snowmobiling
Snowshoeing
Click these links if you want more specific information about Off-piste skiing & boarding, Freeride or Helicopter skiing & boarding.
Thanks for visiting.
You can find some other useful information regarding sports that we cover in our Sports Information Library.
The DOGTAG Team
p.s. if you think this information was useful, why not recommend it to a friend using one of the links below.
---
---