Scuba Diving Travel Insurance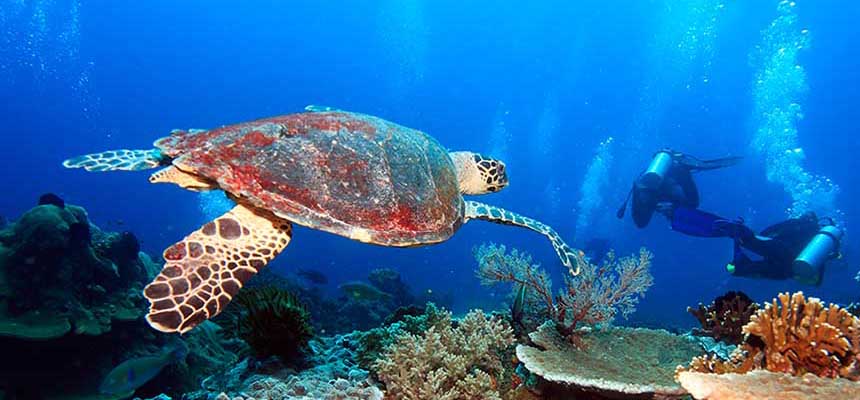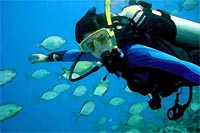 Every year, DOGTAG provides Scuba Diving Insurance for hundreds of divers from raw beginners to divers with decades of experience.
With Scuba Diving cover, we don't differentiate in terms of your diving experience, we'd rather do it by the type of diving you'll be doing – basically, we know that you're not likely to be going down to fifty meters on your second day with a brand new shiny log book and we also know that even with twenty years experience your main thing might be shallow or reef diving where you rarely go below twenty meters.
So… which DOGTAG Sport level to choose to get the right level of scuba diving insurance? First of all you need to have a think about the depth you'll be diving to. A DOGTAG Sport policy will cover you to dive to 30 meters, and if you want to go down to 50 meters then you'll need to choose DOGTAG Extreme policy.
What Policy Do I Need?
Depending on the type of Scuba Diving you are doing and the depth you plan of going to, we have outlined which policy would be suitable for your needs:
Scuba Diving – to a depth of 30 metres (if qualified or accompanied by qualified instructor and Not Solo) = Sport Policy
Scuba Diving to 50m (Must be PADI or equivalent qualified and Not Solo) = Extreme Policy
Scuba Diving – Mixed Gas (Must be qualified) – Not Solo = Extreme+ Policy
Enhance Scuba Diving Cover
The Scuba Diving Extension upgrade will also provide extra cover for loss of diving days (say, due to storms), compensation if your dive equipment is delayed on your journey and you need to hire kit. There's also extra cover for your precious gear up to £2,500 in total (£1,000 per item). Once you have a quote for a Sport, Extreme or Extreme+ policy, you can select the Scuba Diving cover upgrade and recalculate your quote. Check this HERE.
Shark diving
Cage diving
If you want to cage-dive with sharks, providing its professionally supervised, we can cover you under our Sport Policy!
You can find some other useful information regarding sports that we cover in our Sports Information Library.
The DOGTAG Team
p.s. if you think this information was useful, why not recommend it to a friend using one of the links below.
---
---