Diving & Scuba Diving Insurance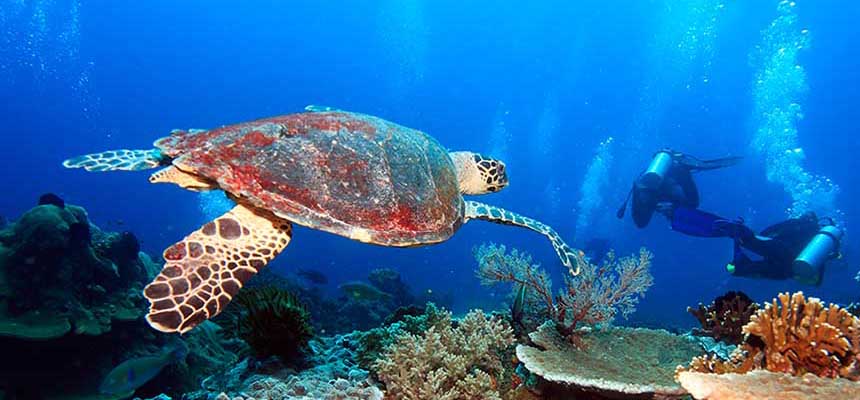 Diving and Scuba Diving is passion for many – and it's really no surprise given that you can explore amazing ecosystems, exotic sea life and undiscovered parts of world in the deep ocean. That's why we have created a specialist travel insurance policy tailored especially for Scuba Diving enthusiasts.
When it comes to Diving and Scuba Diving cover, we don't differentiate in terms of experience, as we understand that everyone's diving interests are different. Instead, we consider the type of diving you'll be doing, so you can buy the most appropriate DOGTAG Sport cover level based on the exact insurance you need.
Some of the cover available to you:
24/7 Emergency Medical Assistance
Up to £10 million medical expenses including bringing you home if it is medically necessary or essential
Personal Liability cover if someone else gets injured
Cancellation cover
Cover for your personal belongings
Worldwide, European and UK cover, provided you do not travel against the *FCDO advice
Diving depth of up to 30 or 50 meters
Plus, with the Enhanced Scuba upgrade, cover for loss of diving days, compensation if your dive equipment is delayed on your journey and you need to hire kit, and so much more
What are the benefits of Diving & Scuba Diving Insurance?
We're sure it comes as no surprise that waterborne sports such as Diving & Scuba Diving don't come without risks. So, having specialist Diving and Scuba Diving Insurance in place can not only protect you and your trip, but your belongings too.
Our specialist policies offer protection should you need medical assistance while Scuba Diving or throughout the duration of your trip, as well as all the other benefits of a standard travel insurance policy. It'll also cover your equipment if it is lost, stolen or damaged while you're away – and we all know that Scuba equipment doesn't come cheap! Plus, should your equipment be delayed while travelling from place to place, we'll also cover you to hire kit in the meantime, so that you don't miss out on time exploring.
The Enhanced Diving and Scuba Diving upgrade insurance also comes with an added benefit that should you be unable to dive due to injury, illness or bad weather, then we'll cover you for these days too.
How far can I dive with a Diving and Scuba Diving Insurance policy?
Depending on the depth you'll be diving to, our standard insurance policies offer protection for diving up to 30 metres below sea level. Divers also have the option to upgrade to a Dogtag Extreme policy and receive cover for up to 50 metres.
Is Shark diving included under the Diving & Scuba Diving Insurance policy?
No. To swim with and feed sharks you will need to purchase the Enhanced Scuba Dive cover upgrade. You can do this once you've selected your quote and decided which cover level (e.g., Sport, Sport+ or Extreme) is most suited to your trip.
If you want to cage-dive with sharks, even if it's less than 30 metres below sea level, you will need to make sure you select the Sport cover level as this activity is not covered as standard.
*Foreign, Commonwealth and Development Office
---
---