Ski Travel Insurance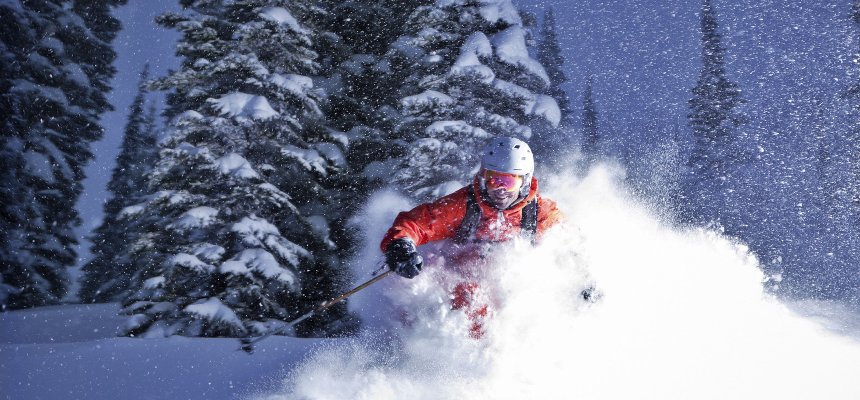 Dogtag is well known for providing Winter Sports Travel Insurance. In fact, the directors of Dogtag originally devised Dogtag around winter sports for the simple reason that most winter sports insurance didn't cover the things you might want to do, such as venturing off piste.
All you have to do is make sure you select Winter sports cover on your way through the quote process.
Other types of skiing.
Another thing we spotted when we invented Dogtag was that none of the insurers mentioned the risker types of skiing such as heli-skiing, ski mountaineering or ski touring. So we took the opportunity to invent a multi-level Sports list so that you can choose the level of skiing insurance that's appropriate for what you want to do. For instance, if you need insurance for heli-skiing, which is slightly risker than ordinary on- piste skiing, you'll need to choose Sport+ as well as the Winter Sports upgrade. Simple! Just check the Sports list to see if you need a higher level of sports cover for the type of skiing you'll be doing.
Single Trip Ski Insurance:
For Single Trip cover for a trip of up to 31 days, you can select to cover the whole period.
Longer trips:
If you're traveling for a longer period of several weeks or months and want to add winter sports cover, you can add winter sports cover to all or only part of the period for cover.
Annual Multi-trip cover:
This is one of our best sellers for people who take two or more trips per year. an annual Multi- trip will cover you for unlimited trips of up to 31 days per trip (or 62 days if you upgrade) and you can add 17, 24 or 31 days of winter sports cover so you can take a winter holiday as well as a summer holiday.
Types of 'All-Mountain' Ski Insurance:
As we mentioned above, as well as covering the simple things like in-resort skiing and snowboarding, Dogtag can also provide Winter Sports travel insurance for things like Off-piste skiing and snowboarding, Helicopter Skiing & Snowboarding and Ski Touring & Mountaineering and Freeride.
As well as the Winter Sports travel insurance upgrade, some of the above winter sports require an upgrade to a higher level of sport cover so make sure you check the Sports list to see which level you'll need (Sport, Sport+ or Extreme).
Dogtag has three levels of sport cover so while the Winter Sports travel insurance upgrade covers all sorts of 'ordinary' skiing & snowboarding, for certain other types of winter sport like heli-skiing or ski touring and ski mountaineering you may have to upgrade to Sport+ or Extreme as well as selecting the winter sports cover.
Other Sports that also reqire Winter Sports Travel Insurance:

Cross Country Skiing
Glacier Skiing or Glacier Walking
Ice Climbing
Kite Skiing/Snowboarding
Langlauf
Ski Randonee
Snowblading
Snowmobiling
Snowshoeing
Click these links if you want more specific information about Off-piste skiing & boarding, Freeride or Helicopter skiing & boarding.
You can find some other useful information regarding sports that we cover in our Sports Information Library.
The DOGTAG Team
p.s. if you think this information was useful, why not recommend it to a friend using one of the links below.
---
---