Group Travel Insurance
We often get asked whether we can provide travel insurance for groups or sports teams and whether larger groups would be eligible for a discount. Well the simple answer to both questions is Yes'.
Let's deal with teams first:
Most of the sports teams who travel abroad to compete will have a club secretary or main organiser who's burden it is to get everybody lined up and get all of the fares and subscriptions from those involved. What we want to do is try to make it easy for that person to get everybody insured so there are two ways we can approach this: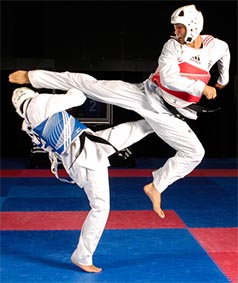 1) En-bloc Booking
With a large group, it's a bit much to ask one person to sit on line and bang in the names and dates of birth of a whole gang of people. The easy way to get a large bunch of people covered is to let us do it. We'll give you a brief spreadsheet (if fact, you can download it HERE). All you have to do is transfer the names, dates of birth and as much other information from your own club spreadsheet that you have to hand, to this spreadsheet (it's formatted to fit nicely with our database) and we'll complete the rest of it. After that, it's simply a matter of taking one credit card payment and we'll do the rest. You don't even have to have everybody's address; we can assign cover and deliver everybody's pack and their Dogtags to one address for the group leader to distribute. After that, if they want to, each person can log in and update their policy with their own home address. Simple!
2) Group URL
If you'd rather not do it the above way but would rather everybody bought their own Dogtag insurance, we can issue you with a Group discount code which the group leader can distribute to the team and they simply go on line and buy their own cover.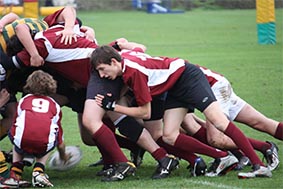 Smaller groups
So what amounts to a smaller group? Well we're not talking about a small group traveling as a Family or a Couple, we already have those small groups catered for in our standard on-line quotation system and the price per individual for such groups is discounted. If you have a group of five or more individuals traveling together then we can offer you a discount. For small groups we'd recommend that you go with option 2 above.
What about Stag Party and Hen Party Travel Insurance?
Ok, we realise that not everybody does their extreme sport on the field of play so, it's no problem to insure a group of pals for a stag weekend. Just let us know if you're going to be doing anything daft while you're there - like paintball, off-road driving etc.
What to do next:
The easy way to get started is to drop us an email at enquiries@dogtag.co.uk outlining your group requirements and then we'll help you along the way to getting your group travel insurance sorted out.
You can find some other useful information regarding sports that we cover in our Sports Information Library.
The DOGTAG Team
p.s. if you think this information was useful, why not recommend it to a friend using one of the links below.
---
---